Miu Miu
( number of products:

39

)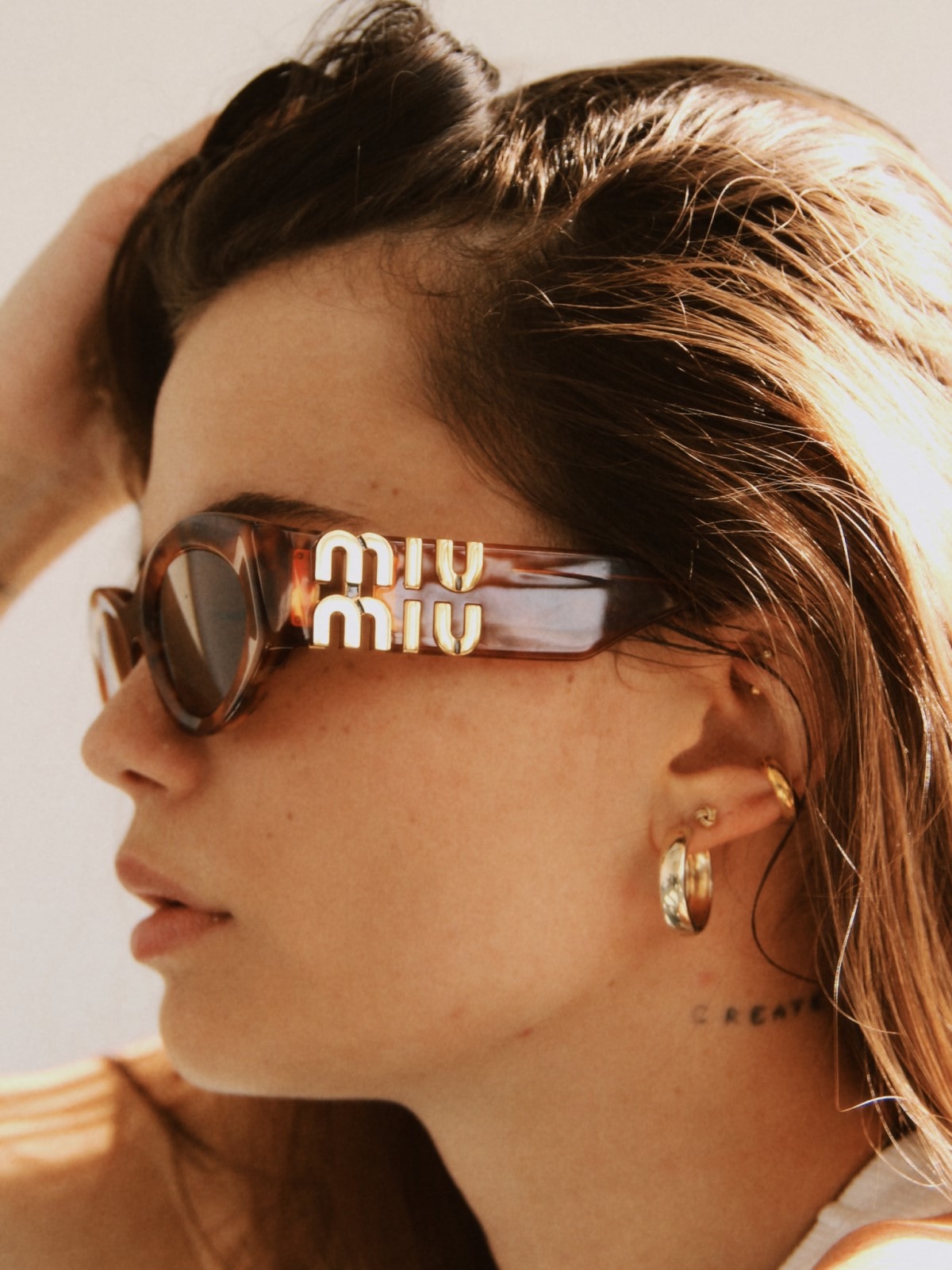 Miu Miu sunglasses are a perfect blend of style, quality, and innovation, offered by a brand known for its exclusive and fashionable collections. Miu Miu, created by Miuccia Prada, draws inspiration from the creativity, extravagance, and independence of the younger generation. Her unique design vision creates distinctive and modern sunglasses models.
The history of Miu Miu dates back to 1993 when Miuccia Prada, the granddaughter of Prada's founder, introduced a collection named Miu Miu. The brand's name reflected her family nickname and served as a manifesto for her own creativity and vision. Miu Miu quickly gained recognition in the fashion world, thanks to its bold and innovative aesthetic.
Miu Miu sunglasses stand out not only for their unique style but also for their excellent craftsmanship. The brand uses high-quality materials such as acetate, metal, and crystal lenses to ensure not only a fashionable look but also durability and protection against harmful UV rays.
Miu Miu isn't afraid to experiment with shapes, colors, and embellishments, resulting in exceptionally original and recognizable sunglass designs. The brand focuses on creating models that enhance the individuality of the wearer and allow them to express their personality and style.
By choosing Miu Miu sunglasses, you not only get a perfect accessory for your wardrobe but also a symbol of luxury, creativity, and refined style. Miu Miu continues the tradition of innovative design, offering unique models that combine classic elements with modernity.