See more in Blink Blink - make an appointment for an eye test
In our stores, each examination is different, because we always adapt it to the needs of our clients. We have as much time for you as you need and we will answer all your questions without haste to dispel all doubts.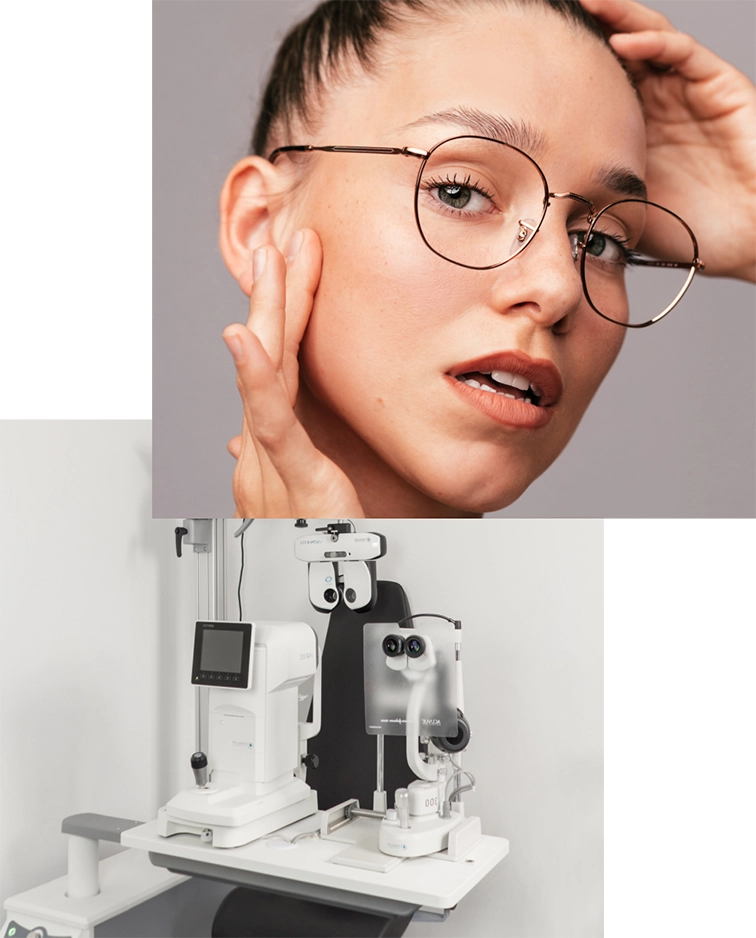 In Blink Blink you can find experienced optometrists , who, using the most advanced Essilor equipment, will examine your eyesight and choose corrective lenses or contact lenses tailored to you. And all this in an unforgettable atmosphere - see for yourself!
Take care of your eyesight and make an appointment for:
Prescription glasses don't have to be a chore!




Discover our fashionable and stylish selection of frames that will add character to you and your looks. Our qualified experts will help you choose the perfect frames that you will love!



Eye test at Blink Blink:

is tailored to you and will take as long as you need
is performed by experienced Optometrists
is performed using the most advanced Essilor Vision-R equipment
enables us to offer you the best solution, tailored to your needs
is the moment when you can ask us as many questions as you need and we will explain everything without rush
is carried out after the disinfection of all equipment in compliance with safety rules
is one of the steps to choose your new glasses!
is an enjoyable experience, check it out :)
Choose an Blink Blink store in your area and easily sign up for an eye test!
FAQ
At Blink Blink, the eye examination includes, first of all, a detailed interview with the patient, computer examination, checking binocular far and near vision, checking accommodation and recommendation of lenses tailored to your needs.
If you already have glasses, take them with you to the appointment, thanks to which our optometrists will already know a part of the history of your correction. If you wear contact lenses, remove them at least 30 minutes before the test. Come refreshed and thanks to that the test result will be the most adequate.
Of course, regardless of whether you sign up for an eye test for eyeglass or contact lenses, you will always leave the office with a prescription.
The eye test costs 159 PLN, in the case of purchasing a complete pair of glasses (lenses + frame) the cost of the eye test changes to 69PLN. The cost of the examination for contact lenses is 199PLN.
We perform eye examination from the age of 18.